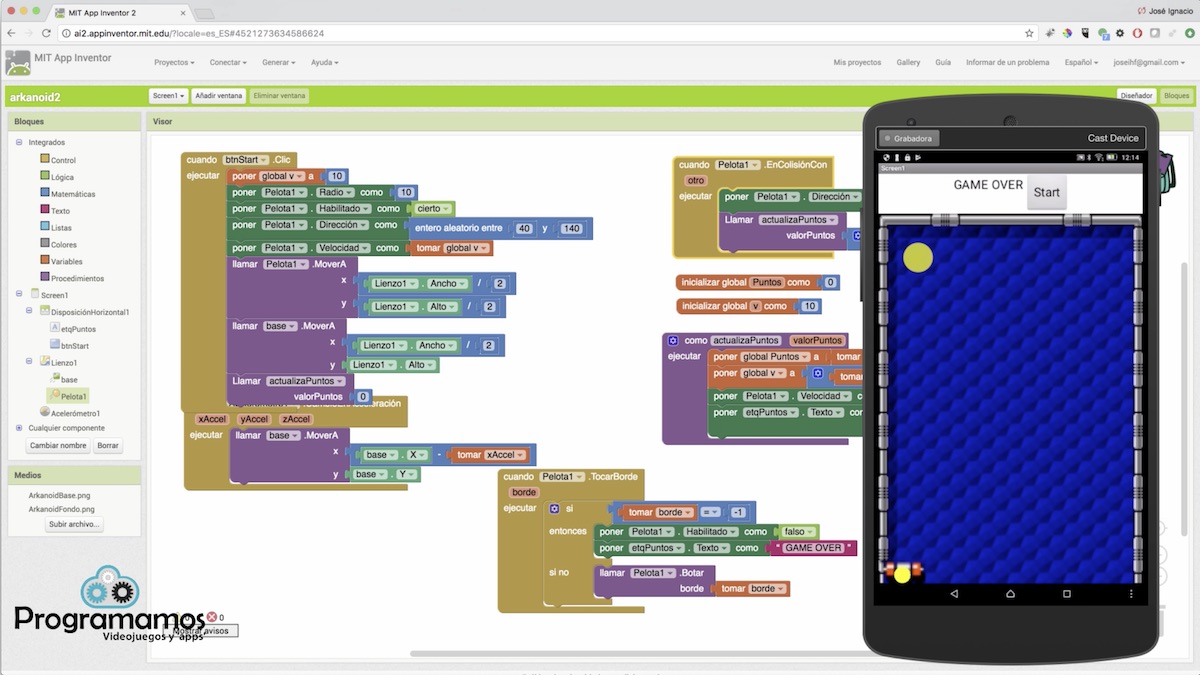 We will use AppInventor to create apps for Android Mobile phones. You can start programming here: http://appinventor.mit.edu
And these are the tutorials to start with it: Beginner's tutorials: Short videos to get started
You will have to show two apps to your teacher:
The app generated after the second video: Shake to me! with a sentence saying your name.
An app invented by you: design your own app changing something that you learned in the videos.
Some ideas for your own app could be:
A translator in which you say something in English and the app translates it into Spanish.
An app that generates a call to a friend of you when you shake the mobile phone.